NoEnzLefttoSplit wrote:
we have friends who have a hideously expensive induction stove.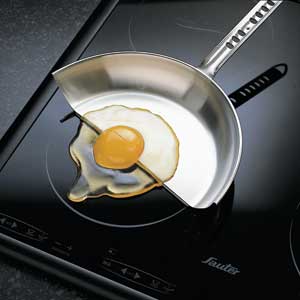 they are pretty amazing. Water boils almost instantly. They do not get hot (hence the uncooked egg in the above photo).. and combine the speed of gas with the convenience of ceramic.
Downside, they cost about a regular year's savings as you need special pots and pans.
I've wondered how well an induction stove works with a wok - I've seen adverts for induction woks but I don't know anyone who has used one - I have used a wok on an electric coil and it's
awful
, you can't change the temp of the whole pan fast enough, nor can you focus the heat source to a smaller center area like you can with gas. I'm wondering if induction provides that kind of control.
I looked at a couple of countertop induction units but -
the PRICE! Wow!